Leominster, Ma – Roof 2021
Joe was a great Customer. I would like to ask him to do a testimonial or something for the website. Joe lives in a neighborhood consisting of 8 houses and they were all built in the early 2000's. The developer who built this neighborhood did not do a very good job. 2 roof's have already been re-done within the last year and I spoke to 4 homeowners that all have leaks. Another who I did not have the opportunity to talk to had a tarp over the entire main home.
Homeowners should buy only ONE roof in their lifetime. Even the worst shingles on the market offer a 20 year warranty. The shingles the previous developer used were IKO and there was very little roof deck protection and Ice & water shield. The previous roof crew did not install ice and water shield along all of the eaves and even if they did, it was only 3 feet (we install 6 feet). They also did not apply correctly at the dormers and 100 other issues but I do not want to bad mouth my competitors too much. 
This is (unfortunately) very common. A builder comes in and "builds the home" but uses subcontractors to do the roof. There is no supervision on the job, the Sub- contractors leave and the builder only sees the final result, a beautiful clean roof. But what you can't see is the components and systems that should be installed UNDER the shingles. That is why all of the roofs in this neighborhood are failing and causing damage to the interior of the home. 
Lack of Underlayments + poor craftsmanship and no supervision are not a good recipe for success when installing a roof.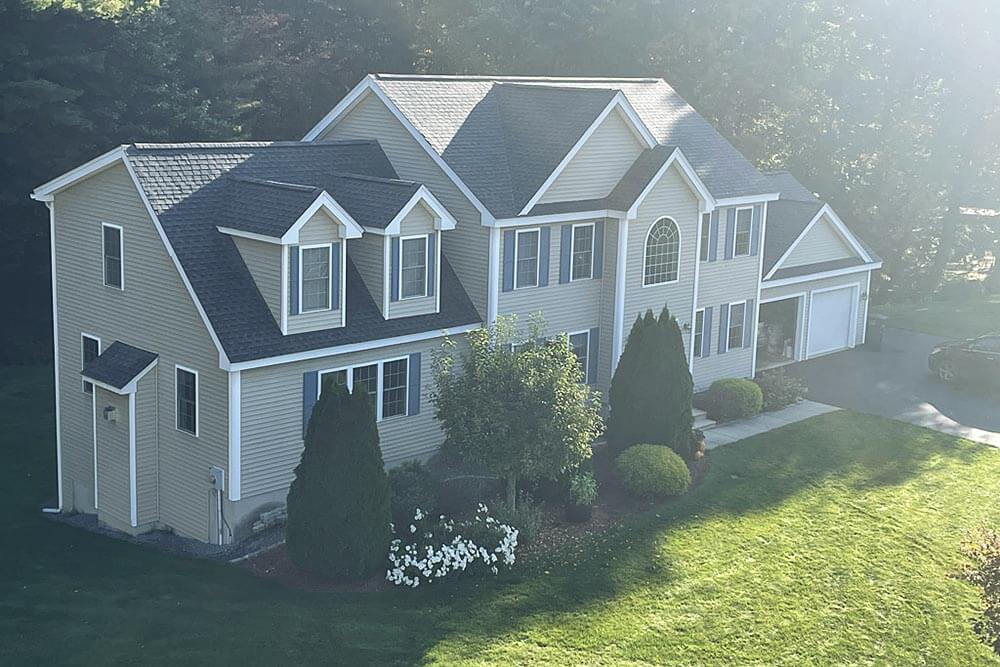 That is why Blanchflower Construction Company only uses the Premium Products from the most trusted Roofing manufacturer in the world (GAF) and has a great crew that has been trained by GAF to ensure this is the last roof you ever have to buy.
Let's Start Building
Your New Roof