Arlington, Ma – Roof 2021
This was an emergency leak during the time when Hurricane Elsa reached Massachusetts. There were a large number of emergency leaks this day, but Ken's roof was the worst I had ever seen. The entire ceiling above had been ruined and collapsed.
I personally climbed the roof during Elsa to tarp the home and we had a crew there within 2 days to strip and re-roof. This project took us one day. (8am-3pm).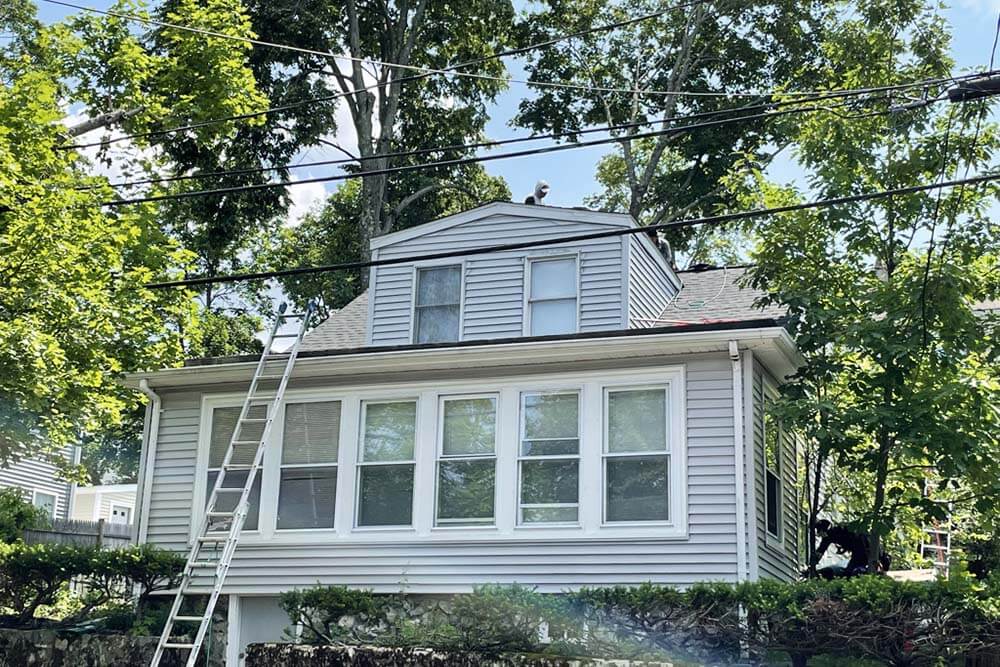 It is in a neighborhood built into the side of a hill in Arlington, MA so the neighborhood is old, very tightly packed, and difficult to see the roof from the street.
Let's Start Building
Your New Roof